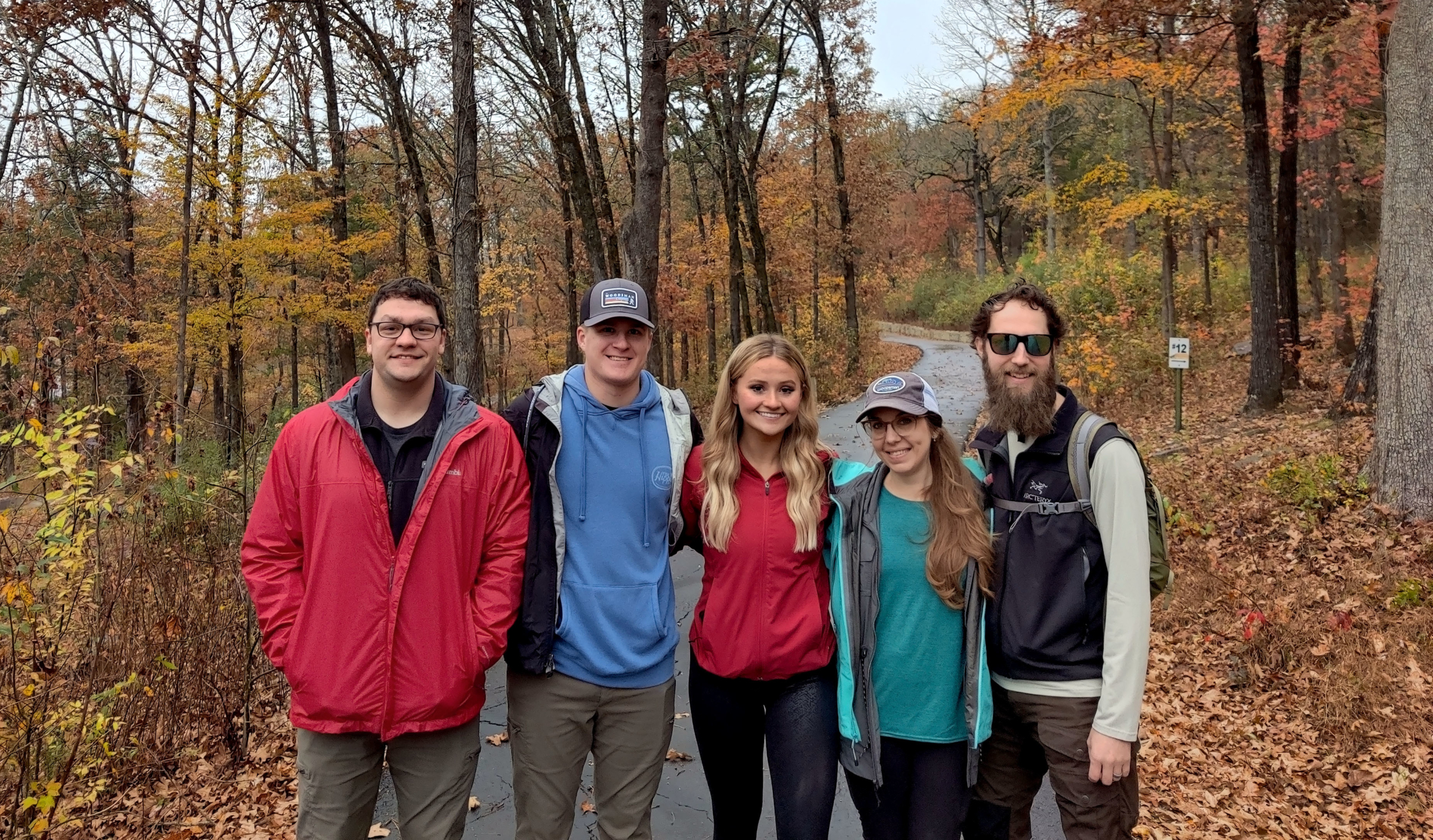 A small subset of The Woodsman crew met early Sunday morning at the Lake Alma trailhead to begin our first group hiking session. We made our last minute gear and jacket selections, unsure what the weather would bring, and set off on our little trek. The pace was brisk, much quicker than I am used to, and I had to push myself to keep up. I forget that I am among seasoned hikers and mountain climbers!
Thanks to all the recent rains, and much to my delight, mushrooms and lichens were very prevalent on our hike, as well as many mosses and ferns. I was constantly stopping to take photos, then running to catch up with my speedy companions. We found a large log full of oyster mushrooms, but I did not harvest and instead left them for another hiker to enjoy.
When we got to the Little Frog Bayou crossing, the bridge was once again washed out, cutting our excursion short. Rather than ford the river, we decided to return the way we came. On the return trip, we made a detour to the McWater Falls, which is always a beautiful stop. The little pool at the bottom of the falls was filled with brown and gold leaves.
Even though it was a relatively short hike, I found it extremely enjoyable and a great bonding experience. There's really nothing quite like nature to refresh the soul. And a day that threatened to be dreary and drizzly turned out to be perfect for an autumn adventure!